Lobster and Crab Rubber Bands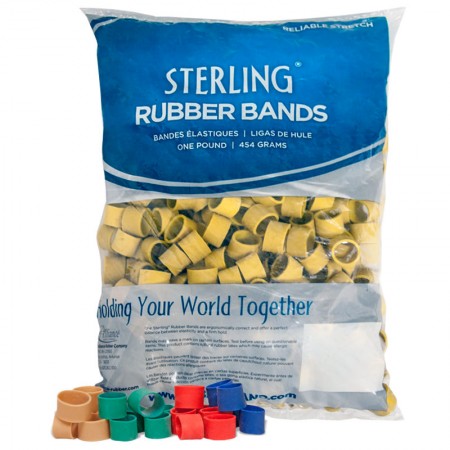 Rubber Bands are used to band lobster claws at catch point to protect them from each other in the holding tanks as well as protecting those who handle them from painful nips. Our bands minimize the probability of damage to soft-shelled claws and maximize the quality and flavor of the meat. Different bands are often used in banding claws: a softer stretch band for soft-shelled lobsters and a tighter stretch band for hard shells. A leading lobster band supplier, Alliance provides seafood bands that exhibit excellent cold water resistant properties while maintaining strength and stretch. Bands may be left on lobster claws in boiling water or for steam cooking.
Dungeness crabs are not banded at catch point but bands are used at processing plants on crabs with large claws being shipped live – mostly overseas – using  1 ½" x ½"  bands.  Also, larger bands, with band size dependent on the size and type of crab processed, are  used to hold crab claws and legs in place for cooked whole crabs packaged on styrofoam  trays for retail grocery display.
Made from natural latex rubber
FDA compliant for direct food contact
Good stretch, Secure hold
Standard Colors: red, blue, yellow
Minimum Order Qty: 200 lbs.
Call to discuss custom capabilities
*CPP – Approximate Count Per Pound
Alliance Rubber Company is a family-owned business with humble beginnings that has grown into a thriving American success story. Since 1923, Alliance Rubber has proudly produced rubber bands for use in the home and workplace. Continuing to manufacture its products in the USA, enables Alliance to provide high-quality products, fast service, and fresh stock that is built to last. Alliance Rubber, a women-owned company, manufactures bands that 'Hold Your World Together.'