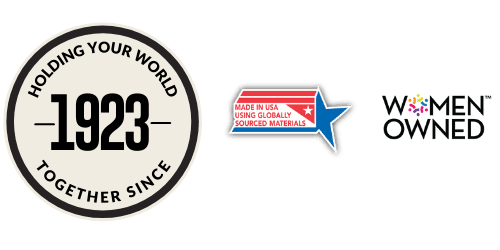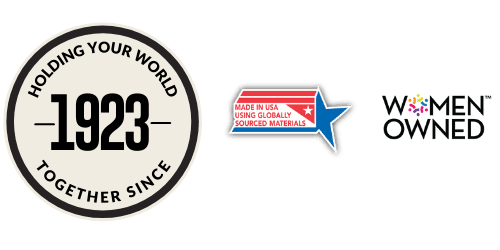 What Sustainability Means to Alliance
The United Nations World Commission on Environment and Development defined sustainability as meeting the needs of the present without compromising the ability of future generations to meet their own needs.  This implies that future generations should have as much natural capital to utilize as we have.  It also implies that a sustainable activity or product is one that can be carried out or used over a long period of time.  For Alliance Rubber Company, it is not exclusively about the environment.  For the Alliance family, sustainability is a forward thinking concept based on a strategy that incorporates environmental stewardship, social responsibility, and economic prosperity. 
Alliance Rubber Company is a family-owned, highly specialized manufacturer of rubber band products and distributor of related products to the global market.  Since 1923, our team members are our most valuable asset in growing our core business and pursuing market-driven opportunities for diversification of product lines. In return for their support, Alliance Rubber Company promotes its long-term responsibility to its customers, team members, suppliers, community, and shareholders. 
We provide innovative products and service of exceptional quality and value for our customers. We provide opportunities for empowerment, self-improvement, and competitive compensation in a safe working environment for our team members. We provide the opportunity for a mutually beneficial relationship for our suppliers. We provide human, economic, and responsible environmental support for the local and U.S. community. We provide a fair return on investment for our shareholders.
Alliance quality is not an end; it is a continual ·process. It is the never ceasing quest for superior products at increased efficiency. It is the ability of any individual in any area of our organization to be securely aware that our customers throughout the world are receiving Alliance products on time and free of concern of defect. 
The Alliance product in the consumer's hand represents not only our talent and dedication as individuals, but also our collective awareness that we are judged not by our best performance, but by the performance of each of the millions of items we produce and market daily. Alliance quality is the product of our preparation, education and consistency. 
Alliance rubber bands based on natural or synthetic natural rubber (both chemically polyisoprene) are biodegradable. While the components of our rubber band formulas and our manufacturing processes remain proprietary information, we can state the following: 
The raw materials that comprise our standard product formulas (in both product form and, ultimately, in product degradation) are environmentally friendly and meet or exceed all standards or legislation set to safeguard the environment.
Rubber bands are manufactured from materials derived from natural sources without damaging those sources for use by future generations and are therefore a sustainable product by definition. 
Alliance rubber bands comply with the specifications of FDA21 CFR part 177.2600 for food contact of rubber articles and are also compliant with European Union Directive 2002/95/EC on the Restriction of Hazardous Substances (RoHS) and subsequent amended directives. 
Inks used to imprint our rubber bands are compliant with: 
16CFR 1303 Lead Contents

 

ASTM F963 Heavy Metals Contents (US) EN 71 Pt 3 Heavy Metals Contents (Europe)

 
Alliance poly bags are recyclable and certified compliant with the applicable restrictions on the presence of certain heavy metals as stipulated by the Coalition of Northeast Governors' (CONEG) model legislation. Additionally, the polyethylene film employed to produce the film is compliant with 21 CFR, 16 CFR and State of CA Toxic Enforcement Act of 1986 – Proposition 65 as well as meeting the requirements of the U.S. Department of Agriculture for material to be used in contact with meat and poultry prepared under federal inspection. 
Alliance retail boxes – 1 pound & ¼ pound – are made from 100% recycled material with minimum 35% post consumer content. Additionally, the inks and coatings used to print the boxes are 16CFR and CONEG compliant. 
Alliance master cases contain no less than 10% recycled fiber and are 100% recyclable. The inks used to print the master cases are compliant with CONEG and conform to 16CFR1303. 
Our Manufacturing Process
Since 1996 Alliance Rubber Company has operated an in house waste water treatment center under the direction of our on-staff operator (licensed by the Arkansas Department of Environmental Quality). Discharge of industrial waste water is monitored, sampled and analyzed to remain compliant with city code 4577 as well as Environmental Protection Agency (EPA) Regulation 40 CFR 403 and any applicable provisions of the Arkansas Department of Environmental Quality. 
Working with Entergy Arkansas through the Large Commercial & Industrial Quick Start Program, Alliance has embarked on an energy saving lighting retro-fit that will reduce annual consumption by an estimated 259,751 kWh. Further reductions will be realized through regular review and replacement of existing electric motors and HVAC systems to more efficient alternatives as opportunity dictates. 
Pursuant to Arkansas Department of Environmental Quality regulations, Alliance Rubber Company operates and maintains an air pollution control system including control apparatus and emission monitoring equipment to ensure total emissions remain compliant to the Arkansas Air Pollution Control Code. 
Alliance Rubber Company takes its responsibility in the local, national and global community very serious. We have an obligation to our neighbors, our coworkers, our children and ourselves to leave the earth in the best condition possible. Being environmentally conscientious coupled with WBE certification only serve to enhance Alliance's position as an American manufacturer and the world leader in rubber band technology. 
Alliance Rubber Company is a family-owned business with humble beginnings that has grown into a thriving American success story. Since 1923, Alliance Rubber has proudly produced rubber bands for use in the home and workplace. Continuing to manufacture its products in the USA, enables Alliance to provide high-quality products, fast service, and fresh stock that is built to last. Alliance Rubber, a women-owned company, manufactures bands that 'Hold Your World Together.'